Chichester Court provision retained after 3 year campaign
01 August 2018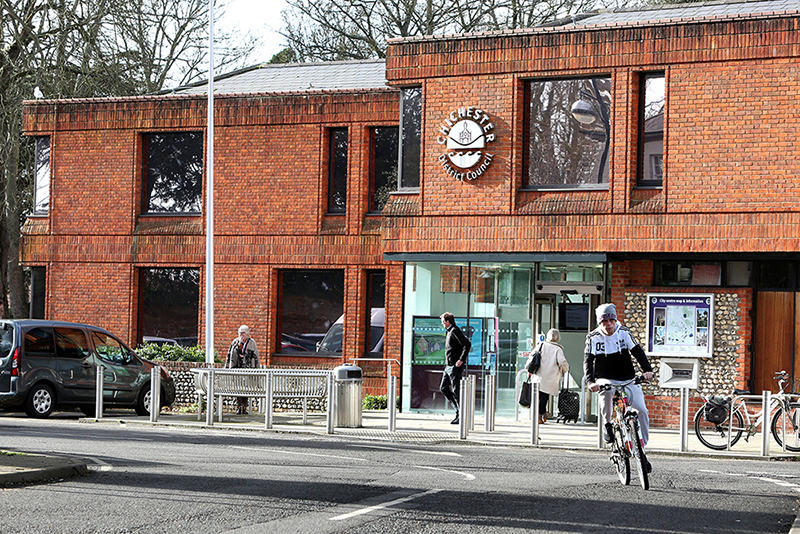 Chichester Post
As spokesperson for the West Sussex regional group of Resolution, the nationwide organisation of family law professionals, Chichester Family Solicitor and Mediator Edward Cooke has led the campaign to retain justice facilities in Chichester over the past three years.
Her Majesty's Court and Tribunal Service (HMCTS) have confirmed alternative provision will be established at Chichester District Council's building at East Pallant House (pictured above) – the existing court building is to remain open whilst arrangements are put in place.
HMCTS has confirmed court provision will be retained in Chichester in civil and family law cases. In civil cases this will include possession hearings, some personal injury and small claims cases. In family law, cases to be heard will include cases involving child arrangements on separation and divorce, financial issues and some injunction cases.
The provision at East Pallant House will offer a maximum capacity of up to 100 judicial sitting days. The court will sit at East Pallant House each Friday – the Council Chamber, where hearings will take place, can be subdivided into two. This means it will be possible for two judges to sit simultaneously, giving a capacity of up to 100 judicial sittings days each year.
Edward Cooke said: "We warmly welcome this news. We have fought long and hard to keep justice provision in Chichester.
"Many people thought it was not a battle we could win, but we are thrilled the government has accepted our arguments and essential court provision will be retained in Chichester for civil and family law cases. We have always believed court provision should be retained in Chichester and we are delighted HMCTS have now finally recognised this and made this decision."
This result provides an outcome which preserves significant capacity for court cases to continue to be dealt with in Chichester.
Critically, it will safeguard court facilities where significant access to justice issues arise, including people facing significant hardships or with disabilities.
Edward said: "I am delighted that HMCTS have finally recognised the arguments we have made forcefully from the very start about the importance of access to justice being preserved to the most vulnerable people in society.
"It is critical, for example in housing cases where people are facing eviction that people are close to a court facility. Similarly, in family cases where there are vulnerable people facing real hardship upon separation, people should not be expected to travel long distances to court, particularly where their only means of travel is public transport."
Edward said the provision being established in Chichester was now widely recognised as a model which could be adopted in other parts of the country where courts were threatened.
He said: "Chichester was recently cited at length in a Public Accounts Committee meeting at the House of Commons as an example of how court provision can be retained in a flexible way so as to ensure continuing access to justice for local people.  I hope the example of Chichester will inspire other towns and cities faced with losing essential local justice facilities not to give up."
The successful campaign has attracted national and regional media interest, including articles in The Times and The Law Society Gazette –
https://www.thetimes.co.uk/article/solicitor-wins-three-year-battle-to-save-chichester-court-kkrrz5sz6
https://www.lawgazette.co.uk/news/campaigners-delight-as-court-provision-saved/5066738.article