Chichester law firm's quiz night raises much-needed funds for West Sussex disability charity "The Point"
23 July 2020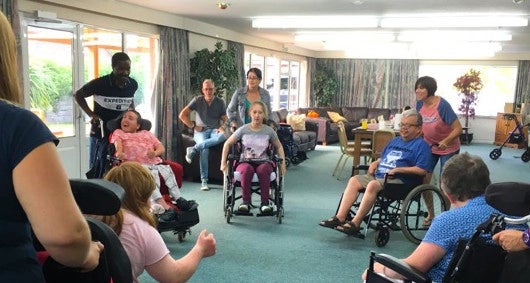 Chichester Observer
Chichester family law solicitors Edward Cooke Family Law are delighted to be supporting The Point, a charity which provides day-to-day support for disabled adults across West Sussex from its day centre in Little Breach, Chichester.
Operating under the umbrella of Scope West Sussex, the charity has been chosen by the firm as its charity of the year, 2020.
As part of its fundraising efforts, the firm has run an online quiz in aid of the Point.
Edward Cooke said that the quiz, held on 2 July, was a great success.
Edward said: "Thanks to the great generosity of those who attended, the quiz has so far raised in excess of £1200 for The Point.
"The money will be invaluable in enabling The Point to offer a wider range of activities to the many people who use its facilities on site every week.
"In addition, The Point runs many day trips to locations both close by and further afield to enrich the experiences of its members.
"Whilst lockdown is now being gradually eased, given the ongoing restrictions it will inevitably be  more difficult for The Point to be able to run trips in the same way. The charity is however very keen to be able to offer a broader set of facilities on site for its members – and we are delighted to have been given the chance to support it in raising much-needed funds to do this.
"Whatever we raise this year will go towards outdoor equipment at the centre as well as the development of a sensory room."
Attended by around 70 people online, the winners of the quiz were a team from Pump Court barristers' chambers in Winchester, who pipped the "Bishop Luffa Legends" (the school's senior leadership team) to the post in a close finish.
The quiz was run by Lesley Brewis of QuizQuizQuiz, a company which specialises in face-to-face and online quizzes and has organised a spectacular 150 events since  Lockdown began.