Child-Inclusive Mediation – The voice of the child on separation and divorce
18 December 2018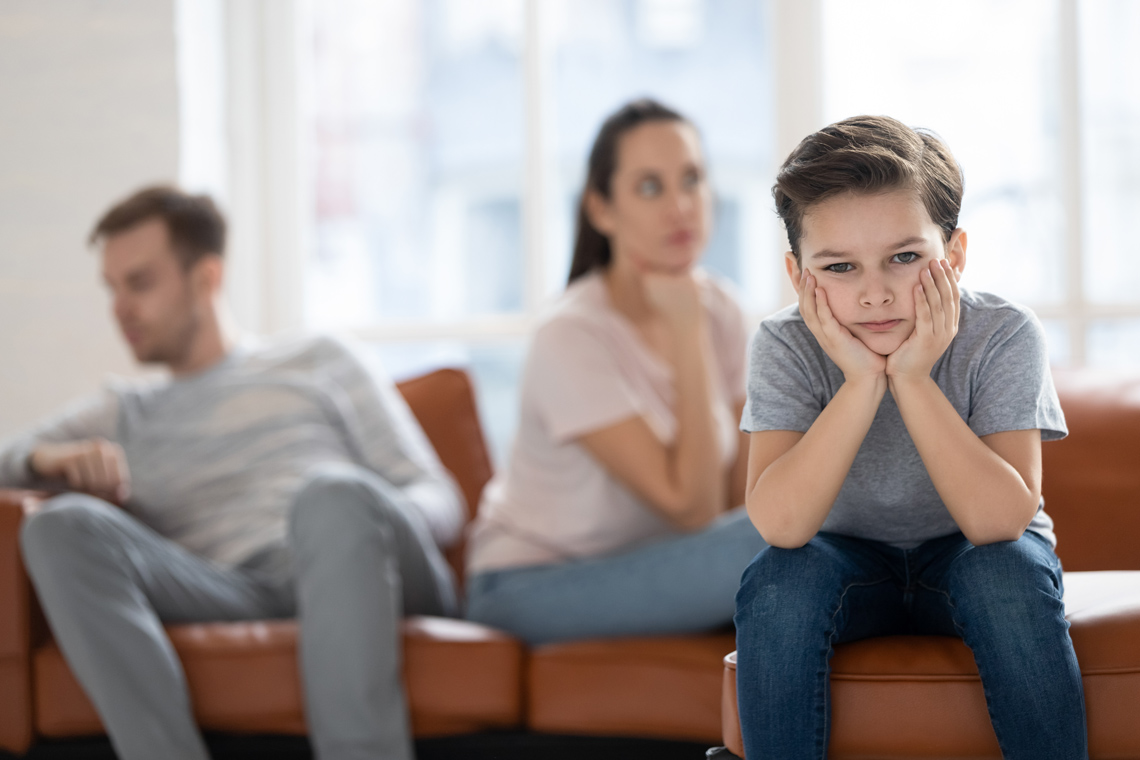 iStockphoto
When parents are navigating their way through one of the most testing time in their lives, we believe it is enormously important that their children have the opportunity for their voices to be heard.
As such, we support the opportunity for children of separating or divorcing parents to engage in the mediation process, through "Child-Inclusive Mediation".
Child-Inclusive Mediation gives children a chance to meet with a mediator, to talk about how they feel and discuss what they would like their parents to know about their wishes.
This is particularly important since some children feel they have to take sides with one parent or the other when they are separating - or that they have to say certain things to one parent in order to please the other.
Instead, Child-Inclusive Mediation means children can have a chance to talk about their situation and feelings with someone neutral.
This approach is endorsed by the 2015 Report on the Voice of the Child to the Ministry of Justice, which recommended that every child of 10 or over should have an opportunity to meet with a mediator in the mediation process.  The link to that report can be found below:
https://assets.publishing.service.gov.uk/government/uploads/system/uploads/attachment_data/file/421005/voice-of-the-child-advisory-group-report.pdf
Child-Inclusive Mediation can take place when the Child-Inclusive Mediator is already mediating between a couple already going through divorce and separation, or when parents are in mediation with a mediator who does not offer this service (who can refer the matter to a Child-Inclusive Mediator).
It can also provide a vital insight into children's wishes and feelings when parents are in negotiation between solicitors or are taking part in the collaborative law process.
Indeed, children can be seen by a Child-Inclusive Mediator even when there are court proceedings, thereby avoiding the need for a wishes and feelings report by CAFCASS and proceedings can even be put on hold to enable this to happen.
Whatever the parents' situation, Child-Inclusive Mediator will meet with the parents first to discuss if speaking to the child or children is appropriate and whether to invite a child to attend.
A Child-Inclusive Mediator should also have an enhanced Criminal Records Bureau check and will be accompanied at the meeting with the child by another member of staff.
Above all, a Child-Inclusive Mediator will reassure children that they have a safe, respectful and open space in which to share their feelings – and to feel able to trust the mediator only to tell their parents what they want them to say.
Children meeting with a mediator will also be informed and should therefore clearly understand that, whilst their wishes and feelings will be considered by their parents, they do not have to make decisions about future arrangements – the final responsibility for this rests with their parents.
Child-Inclusive Mediation is likely to become an increasingly important part of family law going forward, not least given that Resolution and other family law mediation providers are now rolling out mandatory training for all mediators to attend courses on Child-Inclusive Mediation. This does not mean that all mediator will train to meet with children, but all mediators will now be required to undertake training on the importance of this process and will be expected to signpost parents to Child-Inclusive Mediators in all appropriate cases.  In other words, all children of 10 or over should have the opportunity to meet a Child-Inclusive Mediator unless there is good reason why this should not happen – although the age of 10 is not an absolute cut-off and there are occasions where a younger child could be seen.
At Edward Cooke Family Law in Chichester, Edward Cooke is an experienced Child-Inclusive Mediator and regularly meets with children in the mediation process. As a firm we firmly believe that it is essential in mediation (and indeed ideally in any process on separation or divorce) that children should have the opportunity to express their wishes and feelings to an appropriate professional, so that this can be factored properly into the decision-making matrix about their future.