'The Children Act' illustrates the need for reflective family law practice
15 October 2018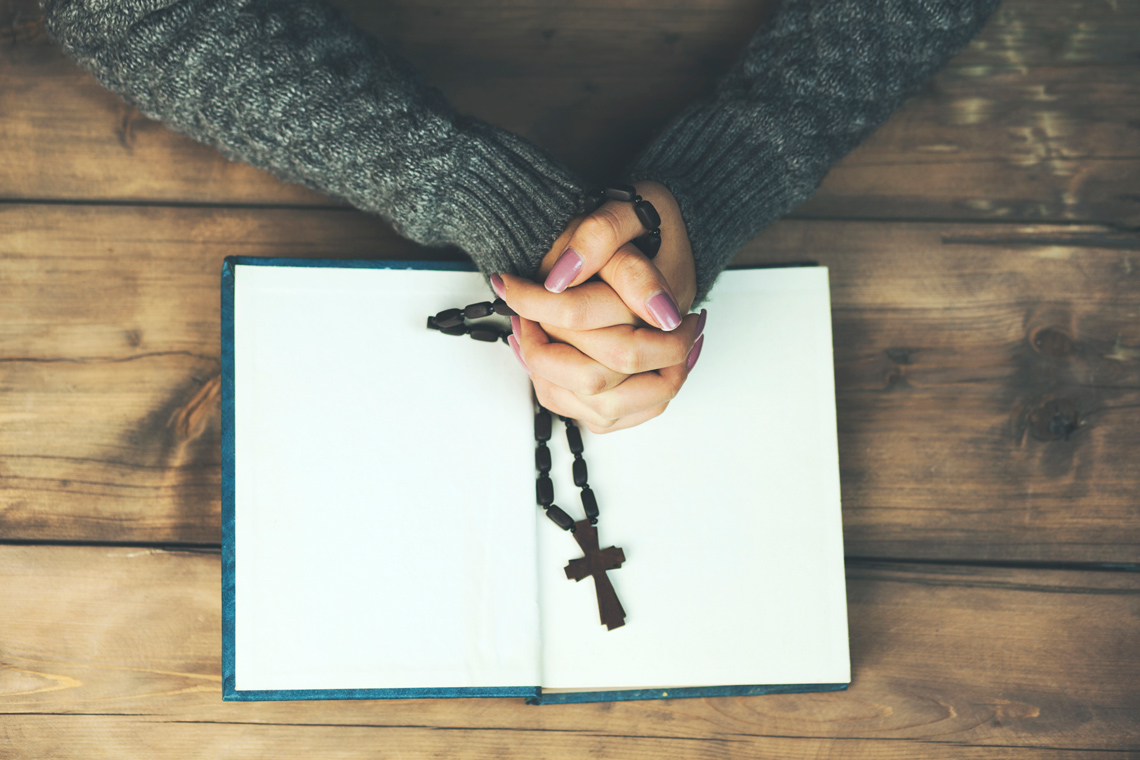 iStockphoto
Having read Ian McEwan's novel 'The Children Act', I watched the film adaptation, in which Emma Thompson plays Fiona Maye, a High Court judge, with great interest.
'My Lady' Maye faces a hugely challenging decision when a case comes before her involving a teenage boy who has been diagnosed with leukaemia and is in urgent need of a blood transfusion.
Although the local hospital wishes to administer this, saying that he will die without it, the parents and the boy, who are Jehovah's Witnesses, resist, saying it is contrary to their beliefs.
As a family lawyer, I found Thompson's portrayal of the High Court judge realistic and compelling. The film highlighted the vital work undertaken by the Family Court as well as the very often life-changing decisions made by High Court judges – last year's Charlie Gard case being a case in point.
More than this, the film illustrated the huge pressures family professionals frequently face in their day-to-day work.
The film's protagonist is handling a highly sensitive and difficult case at the very time her marriage is falling apart. To all extents, she becomes 'over involved' with the case and, in particular, with the teenage boy, in a way that takes her by surprise.
The film's release comes at a time when pressures on the family justice system have arguably never been greater. Court closures, the wholesale removal of legal aid for most family cases and a huge consequential increase in the number of people representing themselves without a lawyer in court have piled huge pressures on all family law professionals - from solicitors to barristers, social workers and judges.
Only this month - in addressing the Legal Aid Practitioners Conference - the recently appointed President of the Family Court, Sir Andrew McFarlane spoke of the huge pressures on family law professionals.  Acknowledging the whole system is 'under stress', he said it was 'absolutely wrong' that stress adversely affects practitioners' wellbeing. He told attendees to find ways to reduce their stress and, where possible, their workload.
Stress on family law professionals is of course good neither for the lawyer nor for their clients. Where a professional, such as Fiona Maye in 'The Children Act', allows his or her own personal issues bleed into their work, there is a real risk their judgement or advice will be affected.
Increasingly, figures in the family law arena are speaking of the need for 'reflective practice' for family law professionals, such as already exists in psychotherapy and counselling, where practitioners are required to undertake regular supervision with a therapeutic professional to ensure any issues outside work do not impact unhealthily on their work and that they are coping with the pressures of the job.
Given clients coming to a family lawyer are often in a state of high stress and emotion and are looking for guidance, it does seem odd lawyers are not also required to undertake therapeutic supervision, whereas the counsellor who is helping a client through the divorce is.  Arguably, clients look to their lawyer even more than to their counsellor for solutions and a pathway forward.
Clients at the point of separation can very often be emotionally fragile and vulnerable – suffering from emotions such as denial, grief and anger. Yet, as things stand, there is no requirement that lawyers and, for that matter, judges should receive therapeutic support when dealing with family law cases.
Perhaps the lesson of 'The Children Act' is that the introduction of a system of reflective practice could only be a positive thing for family law professionals and their clients.
A few firms have already started introducing support for their lawyers, whilst Resolution, the nationwide organisation of family law professionals, has recently introduced a peer support system for young lawyers.
For the time being, however, the vast majority of family lawyers, receive no therapeutic support at all.
Given so much of a family law professional's work involves complex emotions, psychological trauma and managing change, surely the time has come for the profession to look at introducing a system of reflective practice across the profession.
This would benefit not only lawyers, making them more aware of the psychological impact of their work on both themselves and their clients, but also, of course, their clients. More self-aware lawyers can only be a good thing.