Edward Cooke Family Law supports Resolution's Good Divorce Week 2020
30 November 2020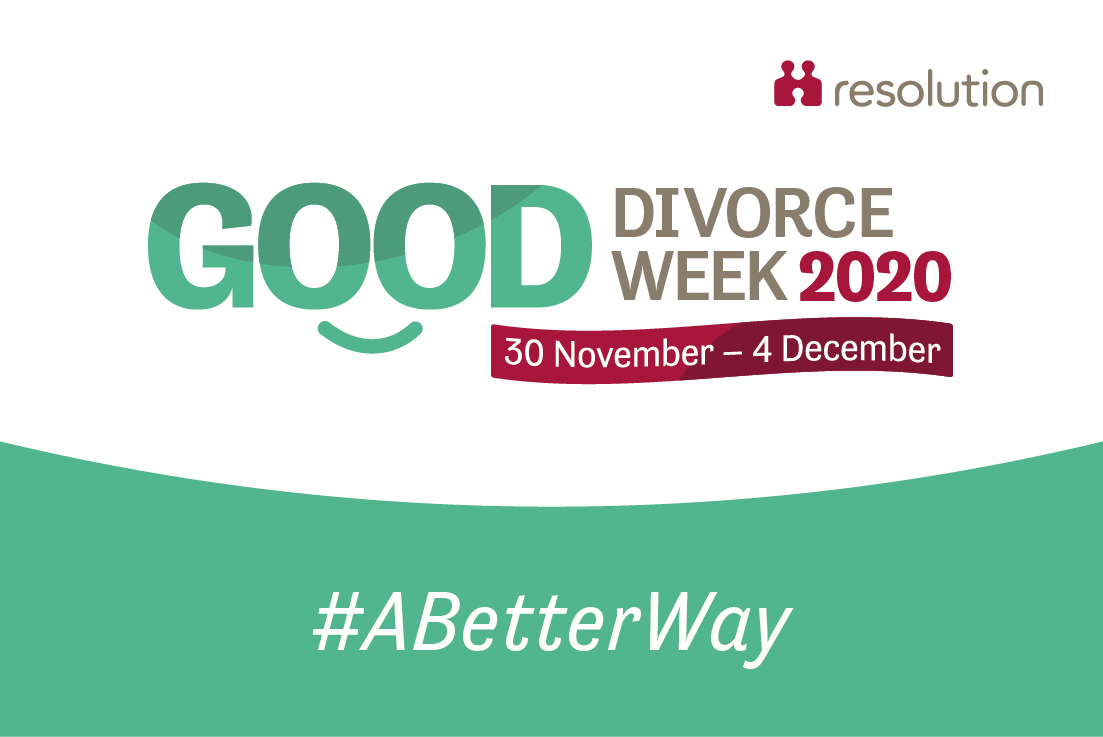 The team at Edward Cooke Family Law are very pleased to support Resolution's Good Divorce Week, which runs from 30 November to 4 December 2020
What is Good Divorce Week?
Good Divorce Week is an annual campaign organised by Resolution, the organisation of family law professionals which highlights the constructive way that Resolution members can help separating couples. As part of this week, Resolution members taking part offer 30 minute free consultations to those who need it.
What is Resolution?
Resolution is a nationwide organisation of nearly 7000 family law professionals who are committed to a Code of Practice. The Code stresses the importance of seeking non-adversarial ways to resolve issues arising upon separation and divorce, with the interests of children at its heart.
Resolution has campaigned tirelessly for many years for reform to divorce law. These efforts culminated in a bill being passed in 2020 which will lead to the introduction of no fault divorce, very likely by autumn 2021. Resolution led this campaign as it felt that the existing system, which requires people to blame one another in order to obtain a divorce in the first two years after separation, was not helpful in terms of the Code's aim to reduce conflict upon separation.
What is the Code of Practice?
Resolution members sign up to a Code of Practice which requires them to:
Reduce or manage conflict and confrontation.
Support and encourage families to put the interests of any children first.
Act with honesty, integrity and objectivity.
Help clients understand and manage the potential long-term financial and emotional consequences of decisions.
Listen to and treat everyone with respect and without judgment.
Use their experience and knowledge to guide clients through the options available to them.
Continually develop their knowledge and skills.
Use the Resolution Guides to Good Practice in their day-to-day work.
Edward Cooke Family Law – Here to help
All members of the team at Edward Cooke Family Law are members of Resolution.
Indeed, whilst Good Divorce Week asks Resolution members to offer free initial 30 minute consultations to new clients for the duration of the week, at Edward Cooke Family Law we offer free initial 30 minute consultations to new clients all year round.
Edward Cooke, Managing Director of Edward Cooke Family Law, and a member of Resolution's National Committee said:
"As Resolution members, we always strive to help our clients reach constructive solutions to the issues that face them."
"At Edward Cooke Family Law are also committed all year round to helping clients obtain early legal advice and information at initial consultations. We always offer the first 30 minutes of our time free of charge. We recognise how daunting a prospect separation and divorce can be, and the importance of people being able to access early, specialist support in their hour of need"
Please email info@ecfamilylaw.co.uk or call 01243 769001 to make an appointment