International Surrogacy: A useful checklist
13 May 2021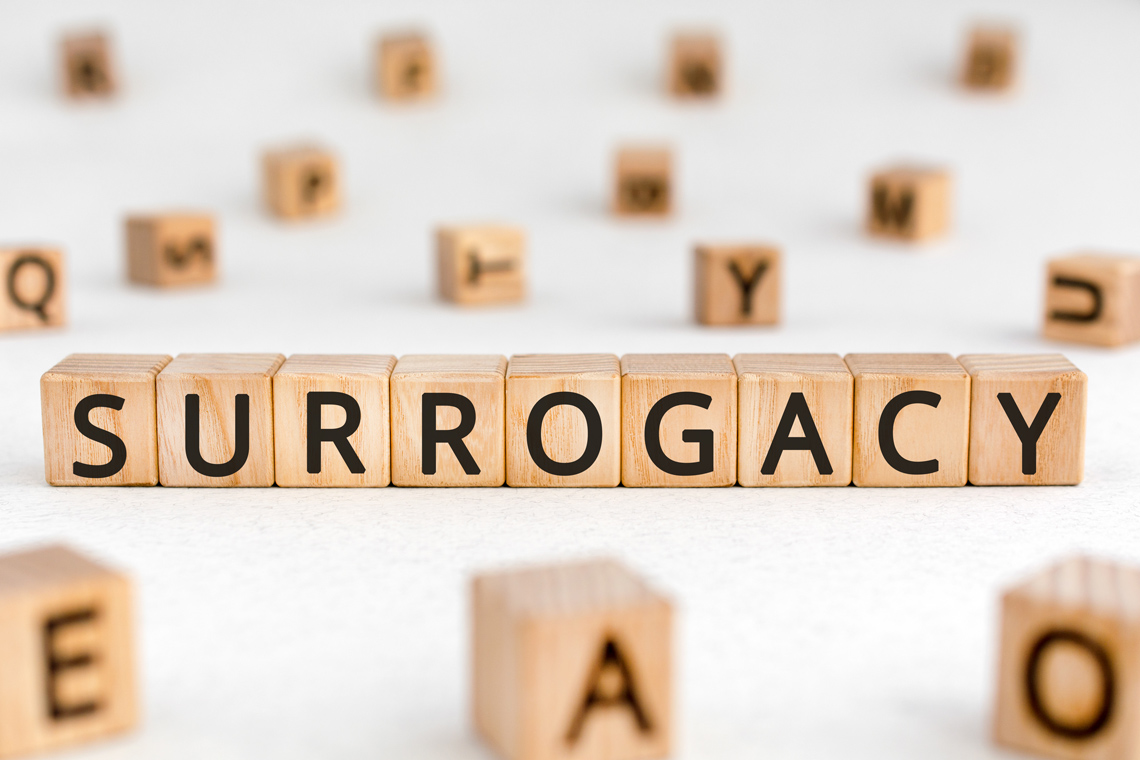 As more intended parents turn to surrogacy to create their family, international surrogacy arrangements are becoming increasingly common. While international surrogacy arrangements are often very successful, it is essential to do your research before embarking on the process. 
Our international surrogacy checklist aims to provide an overview of considerations as you begin the process of investigating whether this option could be right for you.


International Surrogacy #1:
Make sure you understand the surrogacy laws in the destination country
The first step is to ensure that surrogacy is legal in your destination country; there are many places around the world where surrogacy is not lawful or is very heavily restricted.  The law may be applied differently depending on your circumstances; for example, surrogacy may be permitted for opposite-sex couples but may be illegal for same-sex couples or single parents.
If surrogacy is legal, you will then need to check to see if commercial surrogacy is allowed (meaning you can pay your surrogate) or if it is a purely altruistic system, as is the case in the UK. Countries which allow commercial surrogacy may well have a larger pool of surrogates available, making them an attractive prospect for intended parents.
Finally, check if surrogacy is regulated or unregulated in your destination country. Countries with good regulation are likely to offer the best safeguards for intended parents and surrogates alike. 


International Surrogacy #2:
Is surrogacy practice in your destination country ethically run?
 If your destination country does not have a clear legal framework in place, local surrogacy practice may lead to questionable practice. We have seen scandals emerge in countries such as India, Thailand and Cambodia which have resulted in international surrogacy being shut down in these previously popular destinations. 
You will want to feel reassured that not only are your interests as intended parents being safeguarded, but also that the surrogate and your potential child's interests are protected. 

International Surrogacy #3:
Understanding legal parenthood and Parental Orders
In many jurisdictions, particularly those with a high level of regulation, the intended parents are named on the child's birth certificate and may be considered to be the legal parents from birth. It is important to understand your legal relationship with your child immediately after birth and also to understand what steps might need to be taken in the destination country. 
Regardless of whether you are considered to be your child's legal parent in the destination country, the surrogate, and her husband if she has one, will be considered to be the child's legal parent(s) under UK law when you return. You must apply for a Parental Order which will extinguish the legal relationship between the child and the surrogate (and her husband, if she has one) and recognise the intended parent(s) as the child's legal parent(s).  

International Surrogacy #4:
Considerations for travelling home
Before you embark on the surrogacy process, it is important to have a clear plan in place for your return to the UK with your child. The quickest route home for you and your child will depend on the destination country and your personal circumstances. 
Even if the intended parents are British, the child may not be considered to be British at birth or to be entitled to a British passport. If the intended father is British, has a biological link with the child and the surrogate is not married, he may be able to pass on his British nationality by descent.
If your child is not British at birth, it may be necessary to 'register' your child as a British citizen, although be aware that this can be a lengthy process.  Alternatively, a child will become British upon the grant of the Parental Order if one of the intended parents is British.
If you are not able to apply for a British passport for your child before you bring them home, you may need to apply for a passport for them in their country of birth and may have to apply for an entry clearance visa to bring your child home with you. Applications are considered on a discretionary basis and intended parents may have to meet various conditions, such as undertaking to apply for a Parental Order at the earliest opportunity once back in the UK.
It is worth noting that there is an established practice whereby children who are born via surrogacy in the US are permitted to enter the UK on their US passport. That said, there is no right of entry without an entry clearance visa. 
Plan ahead, so that the appropriate application can be made as soon as possible after birth, and be prepared for it to be a number of months before you are able to travel home from your destination country with your child.  

International Surrogacy #5:
The importance of realistic budget planning
The costs of international surrogacy can quickly add up, so take the time to put together a realistic budget which includes everything that may involved - ideally with scope for a contingency fund, in case something doesn't go to plan.
Make sure the estimate of costs provided by your surrogacy agency or clinic includes everything. You don't want to be caught out by unexpected extra fees. Consider the costs of travelling back and forth from your destination country, as well as accommodation, which could be required for a number of months after the birth.  You are likely to require specialist health insurance for your child and, perhaps, yourself, whilst in your destination country. 
Don't forget you are likely to require a significant amount of time off work, both throughout the process and after the birth, and this may require you to take unpaid leave. 
And finally, make sure you factor in the costs of your application for a Parental Order upon your return, as without this you will not be recognised as your child's legal parents in the UK.
 For further information on Surrogacy, see our Introduction to Surrogacy.