Is the introduction of no-fault divorce imminent?
30 July 2018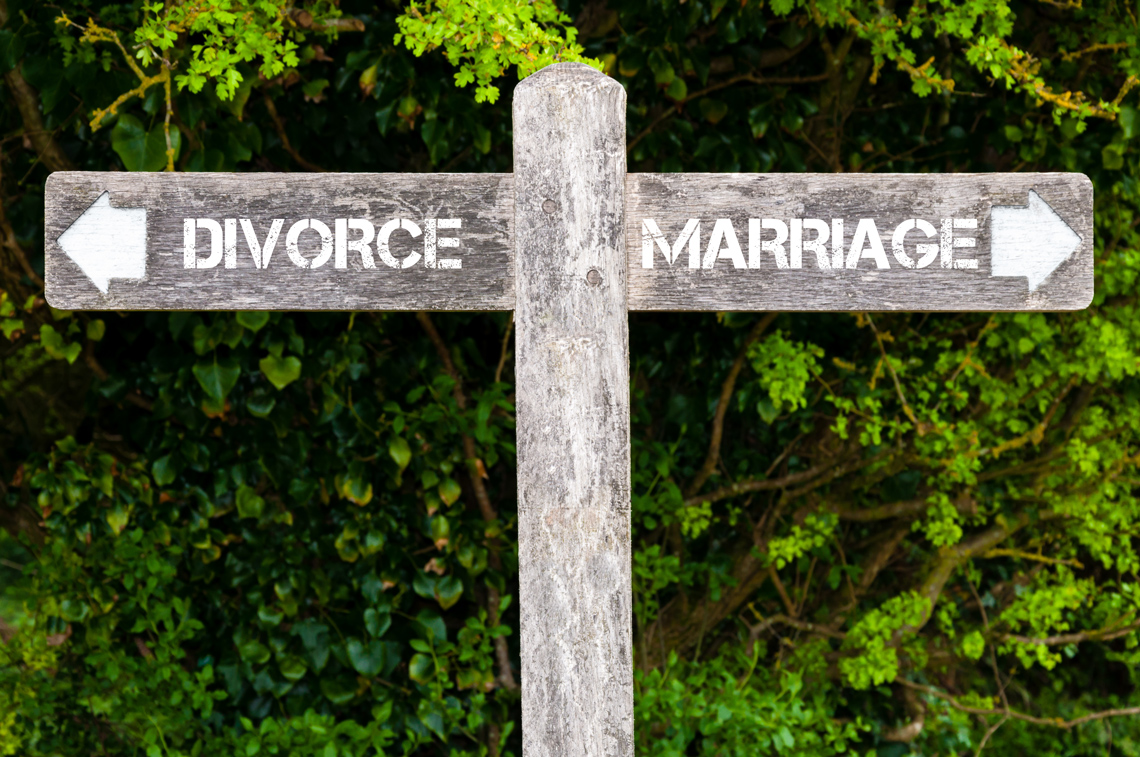 iStockphoto
At first flush, the recently reported case of Mr and Mrs Owens in the Supreme Court seems to suggest long-talked-about reform to the UK divorce laws will not actually happen.
On 25th July 2018, the Supreme Court ruled Tini Owens was not entitled to achieve a divorce from her husband of 40 years, based upon his behaviour. Despite an intervention in the case by Resolution, the nationwide organisation of family law professionals which was granted leave to intervene in the case, the Supreme Court found that, under current law, Mrs Owens must remain married to her husband against her will.
Under the current law, it is only possible for someone to obtain a divorce based on fault in the first two years of separation - citing either behaviour or adultery. Indeed, it is only possible to have a divorce without blaming the other person after two years - and then only if the other person agrees. Without the agreement of the other person, however, it is only possible to obtain a divorce after five years of separation.
Thus, in the Owens case, Mrs Owens will be unable to divorce until 2020, when she and her husband will have been separated for five years.
Nonetheless, despite the Supreme Court ruling, many believe the introduction of a 'no fault' divorce system is not only overdue, but more likely than ever to finally happen.
Whilst the Supreme Court found against Mrs Owens, Supreme Court President Lady Hale found the case 'very troubling'. Moreover, although the court made clear it was not its role to change the current law, it urged Parliament to consider changing the law, which has remained unchanged since the Divorce Reform Act of 1969.
In fact, Resolution has been pressing for a change in the law surrounding divorce since the 1990s, when attempts were made under the Family Law Act 1996 to introduce a no-fault divorce system - only to be abandoned by the then Conservative government.
More recently, research, including that by Professor Liz Trinder of Exeter University, has demonstrated the very negative impact of a fault-based system. Indeed, since 1996, the last attempt to introduce a no-fault divorce system, 1.7 million families have been forced to cite blame in divorce proceedings.
The current system is extremely unhelpful, in my view. In my experience as a family lawyer and mediator, people do not enter divorce proceedings lightly and there is a requirement, before filing a petition, to notify the court about whether marriage guidance counselling has taken place.
In particular, the requirement that people have to blame one another to obtain a divorce in the first two years of separation fosters a climate of confrontation between divorcing couples from the very outset.
The government has expressed the wish that as many couples as possible should seek to resolve matters upon separation and divorce through mediation, focusing on the best interests of the children.
But, by forcing people to find fault in order to obtain a divorce, the current law actually encourages people to take a negative, conflict-based approach to their separation at the very time they should be encouraged to focus on achieving a conflict-free resolution – i.e., focusing on what is best for them as parents to their children.
The unique challenge for parents going through separation is finding a way they can parent together. How can this be helped by the continuation of a fault-based divorce system?
All is not lost. First, the government has indicated it is looking at options to reform the current fault-based system. Second, a private members bill has recently been introduced by Baroness Butler-Sloss, a former President of the Family Court, and is now gaining cross-party support.
Could we finally see the introduction of a divorce law that helps families going through separation to take a blame-free approach to their separation - and helps them move forward as parents in their children's best interests?  I certainly hope so.