The introduction of no fault divorce – why is divorce becoming easier to obtain?
30 November 2020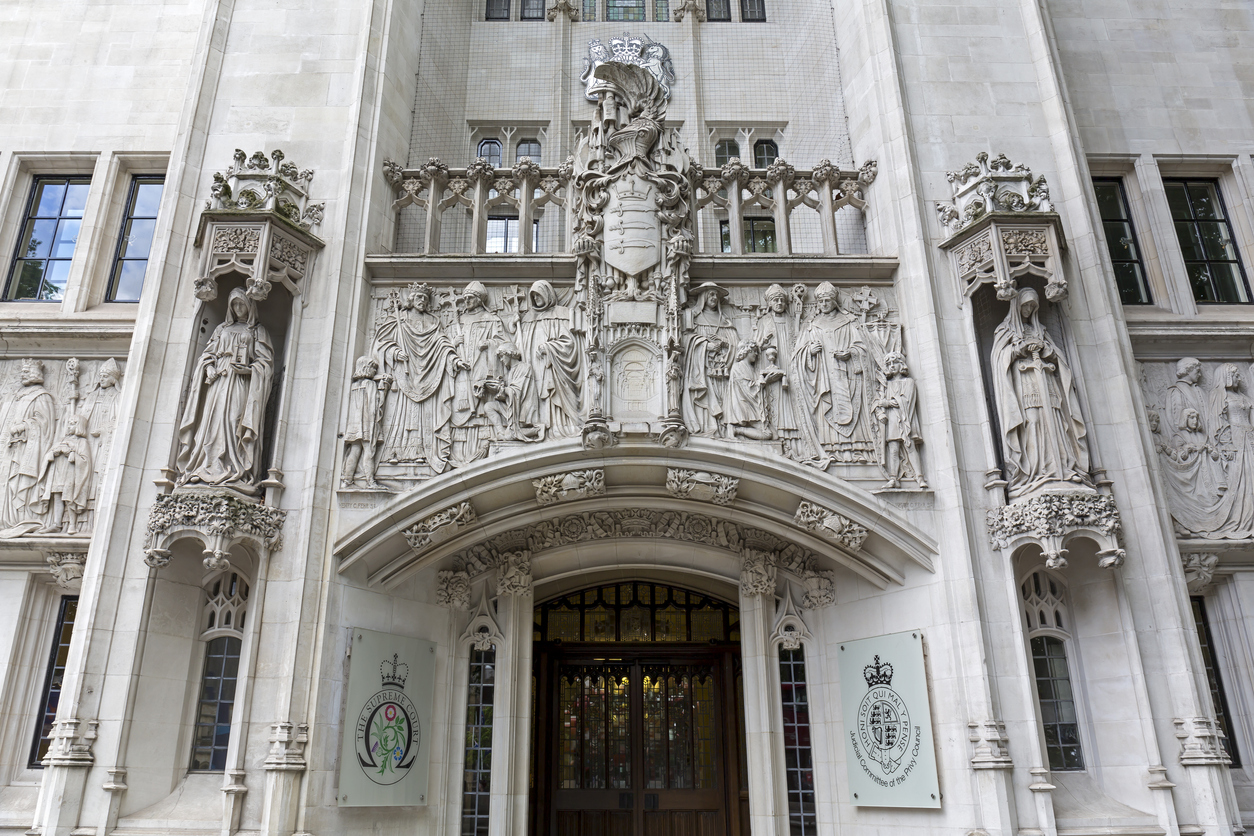 I Stock photos
Emily Higlett, paralegal at Edward Cooke Family Law looks at the implication of the Divorce, Dissolution and Separation Bill, which passed through parliament earlier this year, and which will lead to "no fault" divorce coming into effect in 2021
The Divorce, Dissolution and Separation Bill, which will lead to the introduction of no fault divorce reached the finishing line of its parliamentary journey in summer 2020 after a long campaign by many, in particular Resolution, the nationwide organisation of family law professionals, to modernise divorce legislation.
The bill has been described by many as 'revolutionising' marriage. Whilst the bill received Royal Assent on 25th June 2020, it is unlikely that the bill will be implemented until Autumn 2021. When considering the current divorce law, many would argue that we need immediate change to the law, however the rules implementing the bill are only likely to come into effect in late 2021. Given that these rules will herald the biggest shift in divorce law in over 50 years, prudent implementation is needed to ensure that new law does indeed have the effect it has been intended to achieve.
The old law
The newly passed bill has been described by The Law Society as bringing divorce law into the 21st Century. Nigel Shepherd, past chair of Resolution and one of the most influential campaigners behind the no fault divorce campaign, has said that "at the moment it's a blame game. We are not anti-marriage, but we are anti-necessary conflict." What, then, is the existing divorce system in England and Wales?
The current system requires one spouse to initiate the process of filing for divorce and, in the process, make an accusation about the other's conduct. In the first two years after the date of separation, one spouse can only petition for divorce based upon fault –based upon one of two reasons, namely adultery or unreasonable behaviour. If one of the parties is not in a position to file a petition on either of those reasons, they face at least two years of living apart in a 'separation' period before the marriage can be legally dissolved. After two years of separation, it is possible under the existing rules to file a petition on a "no fault" divorce basis, but only if the other person agrees to this. Indeed, if one party does not agree to a petition being filed at that point, it is currently only possible to obtain a no fault divorce after five years of separation.
It was exactly these facts, where a wife (Tini Owens) was left locked in a marriage and unable to formalise a divorce due to her husband refusing a divorce (despite the parties having been separated for over two years) that led to a Supreme Court case in 2019 which ultimately led to the government agreeing to change the law. The Divorce, Dissolution and Separation Bill followed.
Change long overdue
The adversarial nature of the existing divorce system  designed in another era is no longer fit for purpose. Couples have long felt forced to allocate blame simply to obtain a divorce. Apportioning blame has too often has been a precursor to adversarial and acrimonious divorce litigation in relation to children and financial issues, with children all too often stuck in the middle of this.  
Our society has changed and there is no longer a stigma attached to divorce, therefore, it is time for the law to play catch up. A non-adversarial, no fault divorce system will hopefully also lead to more people looking to resolve matters arising out of their divorce (whether in relation to their children or financial issues) out of court in a collaborative and child-focussed way, whether through mediation or other non-court dispute resolution options.
What does the new bill entail?
Under the Divorce, Dissolution and Separation Bill, instead of having to assign blame for the breakdown of the relationship, a couple can mutually cite 'irretrievable breakdown' as the sole ground for needing to obtain a divorce.  This can be done in a joint statement or by one of the parties. The spouse will be able to provide a statement saying that their marriage has broken down without having to provide evidence about bad behaviour. By doing so, the new law will effectively "remove the blame game" says Nigel Shepherd.
The new bill also introduces a new minimum 'cooling off' period of 20 weeks from the start of proceedings to confirmation to the court that a conditional divorce order may be made, with the hope being that this will give couples the chance to reflect and consider, and thus mitigate the risk that couples may proceed with a divorce when they have not fully thought it through. The bill also introduces a new option, allowing couples to jointly apply for a divorce, where the decision to separate is mutual.
 A frequently cited basis of opposition in the passage of the bill through parliament was that if society takes the view that marriage is still important, then why are we making it easier to get out of it?
In short, the introduction of the Divorce, Dissolution and Separation Bill reflects the changing needs and views of society. More importantly, it will hopefully ensure that unnecessary tension and hostility is avoided, or at least, significantly reduced. The current laws date from the 1970s, and were written in the 1960s, when our approach to the law was different, and society was different. The existing law was seen as progressive in its time, however given what we now know about the damage to children of an acrimonious divorce, reform of the law is well overdue. There is moreover no evidence that the new law will lead to an increase in the divorce rate, as some have suggested.
Conflict between parents can be very damaging for children during divorce proceedings. Therefore, it is hoped that the bill will alleviate some of the anxiety and strain in children's lives whose parents are divorcing.