Niche family law firm launches in West Sussex
25 June 2018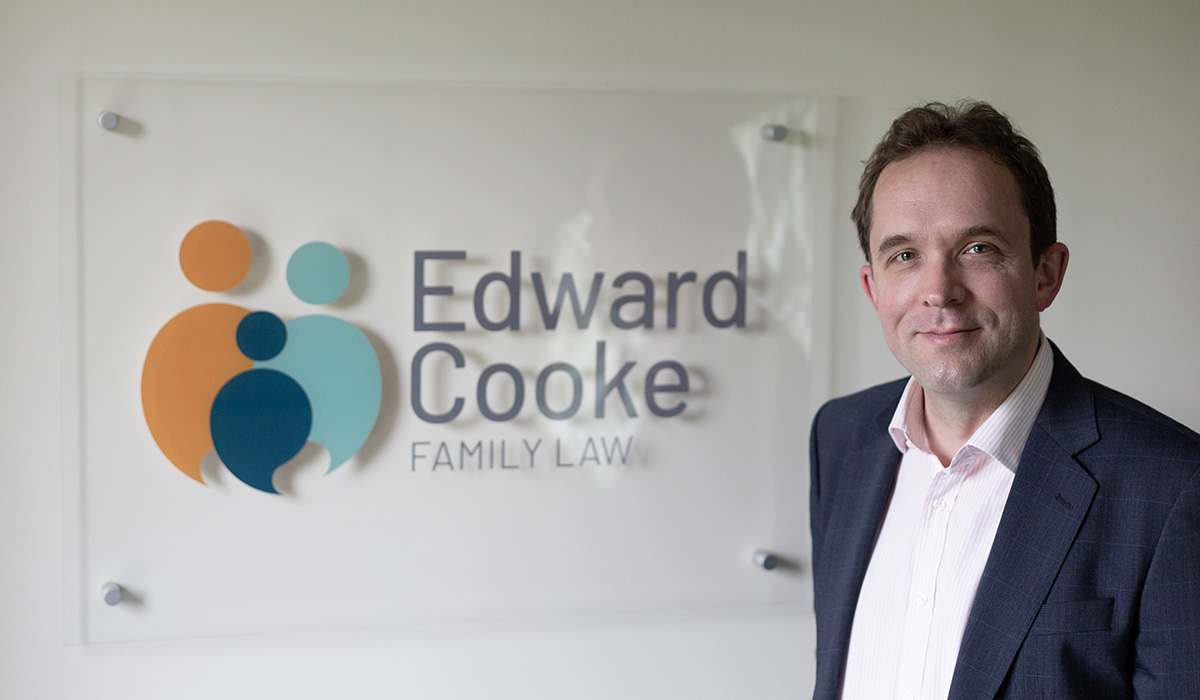 A new specialist family law practice has opened in West Sussex.
Based in Chilgrove, near Chichester, Edward Cooke Family Law has been established by Edward Cooke, an award-winning family lawyer and mediator.
Edward has practiced family law exclusively for the last 18 years and previously headed family law teams at two firms in Hampshire and West Sussex.
He said he has set up the firm to meet growing demand from clients for a bespoke, discrete, specialist family law service.
Edward is a national committee member and director of Resolution, the nationwide organisation of over 6,500 family law professionals committed to non-confrontational ways of resolving family law disputes.
In 2018, he was recognised by his peers when he won Resolution's prestigious John Cornwell Award.
The award is named after the organisation's founder and is given to a family lawyer who has 'gone above and beyond in his or her commitment to Resolution's Code of Practice, to resolve issues in a non-confrontational manner and keep the interests of any children at heart'.
Edward won this award in recognition of his 'tireless work' in leading a campaign which led to the suspension of the closure of the Chichester Combined Court - and to assurances being obtained from the government that alternative court provision will be provided in Chichester.
Edward has also received a Chichester City Civic Award, awarded in 2018 for his 'outstanding contribution' to the city of Chichester.
Edward Cooke Family Law not only offers legal advice and court representation to clients going through separation or divorce (including court representation) but also provides the full range of family mediation services (Edward Cooke Family Mediation), including 'child inclusive mediation', to clients across West Sussex, Hampshire and further afield.
Edward started his career in a central London commercial firm, Slaughter and May, and said Edward Cooke Family Law offers a quality of advice and service equal to that offered at central London firms, but at West Sussex prices.
He has extensive experience of dealing with high value divorce cases with substantial assets or complex financial issues and said such expertise is not the exclusive preserve of central London firms.
He said: "Many of our clients commute to and work in London but want a more cost-effective option, and we can offer that.
"Our offices are situated close to Chichester, in the heart of the South Downs National park, with free parking in a discreet and comfortable location."
In addition to his work advising clients as a family lawyer, Edward is a mediator trained by Resolution and is accredited by the Family Mediation Council.
He said: "As part of my mediation practice, I meet children of separating parents, in what is known as 'child inclusive mediation'.
"Family law is changing. A recent report commissioned by the Ministry of Justice on the Voice of the Child recommended significant changes to the way children's voices are heard in the family justice system.
"In particular, it recommended that children should have a far greater voice in mediation than has hitherto been the case."
In addition to its family law and mediation service, Edward Cooke Family Law plans to continue the development of collaborative law.
Edward said: "This process, which involves a couple committing to resolve family law disputes through a series of roundtable meetings without going to court with the assistance of specially trained collaborative lawyers, was introduced to the UK in 2003.
"Since then, whilst the process has really taken off in some parts of the country, the progress of it has been patchy.
"Around two years ago, we set up a collaborative group comprising collaborative lawyers and family consultants in West Sussex, Hampshire and Surrey, committed to promoting and developing collaborative family law practice.
"Family consultants, who tend to be psychotherapists or counsellors, add great value to the collaborative process by supporting the couple through the emotional aspects of the divorce process and they attend all collaborative meetings."
In addition to his role on Resolution's National Committee, Edward is the National Committee representative on Resolution's Parenting after Parting committee, which is responsible for supporting Resolution members in providing resources and training to ensure they can provide child-focused supporting when advising on parenting issues upon divorce and separation.
Edward said his new firm focuses on providing child-focused options for clients going through divorce and separation.
He said: "It is vital that family lawyers do not lose sight of the fact that very often children are at the centre of any separation.
"Whilst, sometimes, court proceedings - whether over financial issues or children matters - are necessary, in my past experience the vast majority of people can and do resolve family law disputes without recourse to the courts.
"Processes, such as mediation and collaborative law enable people to reach child focussed outcomes and reach their own solutions which meet the needs of the whole family. These processes, which are holistic in their approach, mean that people can access other support when going through divorce or separation.
"Family consultants provide emotional and practical parenting guidance, whilst specially trained financial advisors ('financial neutrals') can also play a role in both processes in providing neutral financial planning guidance.
For more information about Edward Cooke Family Law and Edward Cooke Family Mediation, please visit www.ecfamilylaw.co.uk