Resolution Awareness Week: Part 2: Manifesto for family justice
27 November 2019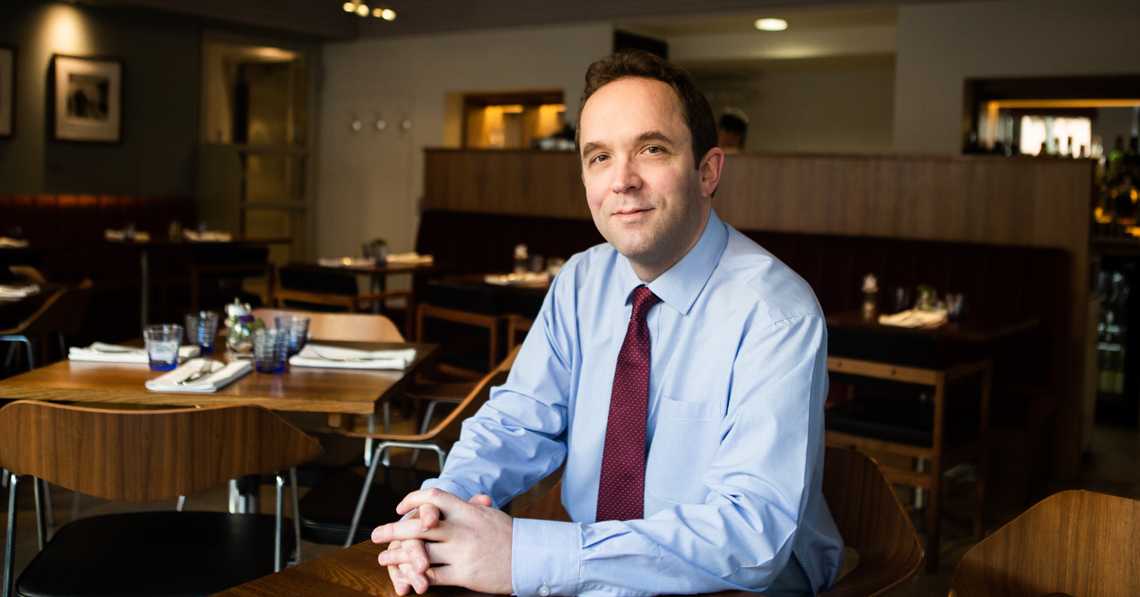 In this second blog on Resolution's Awareness Week 2019, I'd like to concentrate on the broader issues of family law reform which Resolution wishes to be addressed by the future government. In this context, I'd also like to look at the impact of past Resolution Awareness weeks, which have led to significant progress in achieving family law reform.
The Resolution manifesto
For many years, Resolution has been campaigning for a number of changes, which it believes would lead to a fairer, less adversarial family justice system, and which it has set out in its manifesto for change. The key aspects are:
A call for the introduction of a no fault divorce system, so as to end the 'blame game' – at present, in order to file for divorce without citing fault, parties have to wait for two years, which means very often that people wishing to formalise their separation via divorce need to blame the other person.
Legal protection for cohabitating couples, the subject of this year's Resolution Awareness Week and covered in more detail in my first blog.
Protecting victims of domestic abuse in the family courts – Resolution seeks the urgent reintroduction of the previous Domestic Abuse Bill, which would have banned the current practice whereby victims of domestic abuse often have to face being cross-examined by perpetrators of that abuse in court.
Providing early legal advice for separating couples. Since the almost wholesale withdrawal of legal aid for family law representation in 2013, there has been a huge increase in the number of people forced to represent themselves in the family court arena. This has placed further pressure on the already overburdened court system and created an 'advice apartheid'. Resolution seeks reform, so that initial advice and information meetings are available to all families seeking support in resolving their disputes.
Past campaigns and achievements
Resolution's 2017 Awareness Week focused on the issue of Cohabitation and helped build momentum towards reform in this vital area. Since 2017, a private members bill has been introduced in Parliament which would lead to the introduction of basic rights for cohabitants. Whilst the recent dissolution of parliament means that bill has not yet progressed, there is growing acceptance that urgent reform is required in this area.
Pleasingly, 31 December 2019 sees the introduction of Civil Partnerships for couples of opposite sexes, giving them rights analogous to married couples. This is something Resolution has long campaigned for and is well overdue, given that Civil Partnerships have been available for same-sex couples for many years
Resolution's 2018 Awareness Week focused on no fault divorce. Since that week, huge progress has been made towards the introduction of a no fault divorce system. Earlier this year, the government announced the introduction of a no fault divorce bill, which carried cross party support. Sadly, there was insufficient time for that bill to progress through parliament but, provided the bill is brought back, there is every reason to believe that this will become law very soon.
Resolution's work as a representative and campaigning body for the family law profession has therefore already helped bring about substantial change.
The future
To mark this year's Resolution Awareness Week, current chair Margaret Heathcote and family law reform group chair, Jo Edwards have written on behalf of Resolution to all three main party leaders, urging them to include the vital family law reforms above in their General Election manifestos.
I hope all parties will put aside partisan views and recognise the need for societal reform in these vital areas, which affect all families - regardless of their political hue.
In the meantime, I am proud to be a member of this vibrant and progressive organisation and look forward to seeing the results of future Resolution Awareness weeks.
Edward Cooke Family Law is a specialist family law practice based near Chichester, West Sussex. Please contact us for advice and assistance on family law issues.