Resolution Good Divorce Week 2021
01 December 2021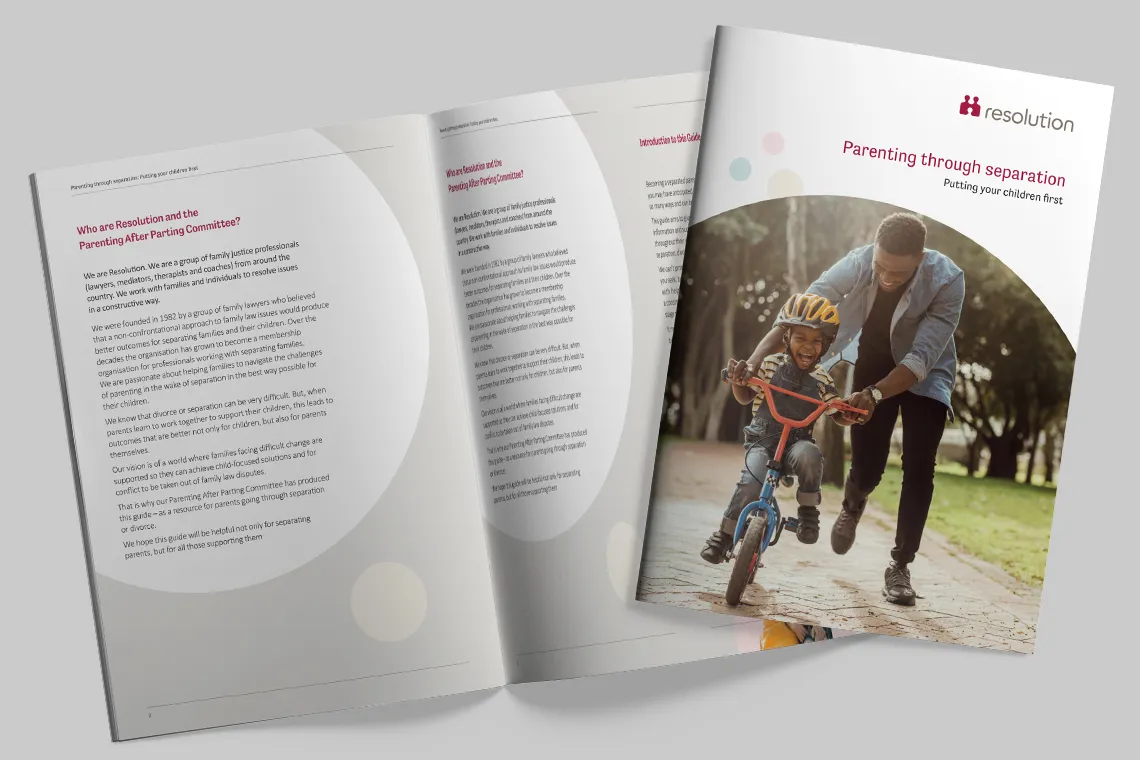 Edward Cooke Family Law supports Resolution Good Divorce Week, which aims to kickstart a national conversation about how parents can reduce conflict and embrace a child-focused approach to separation.
Resolution is the organisation of family law professionals who are committed to working with families in a constructive way to reach resolutions that consider the needs of the whole family, particularly any children. Each member of our team is a member and has committed to the Resolution Code of Conduct.
Separation can be challenging for parents, but it is clear that there are better outcomes for children when parents learn to work together and support their children.
We are passionate about supporting families through separation in a manner that is constructive and keeps any conflict to a minimum.  All three of our directors are trained as both mediators and collaborative lawyers and we are able to offer child inclusive and hybrid mediation, which enables us to provide a bespoke service that meets each client's individual needs. We recognise the need for our clients to access emotional support alongside legal advice and regularly make referrals to family consultants and therapists. 
Parenting through separation - putting your children first
Our managing Director, Edward Cooke, sits on the Resolution Parenting After Parting Committee which has produced a must-read guide, 'Parenting through separation – putting your children first', which helps parents stay child-focused whilst they navigate every stage of their parenting journey. 
View the Parenting through separation - putting your children first guide here. 
Good Divorce Guide
We have created our Good Divorce Guide, which is available as a free PDF and aims to help separating couples reduce both conflict and costs whilst looking after their family's emotional wellbeing. It includes tips on how to find the right lawyer; finding a way to co-parent cooperatively; and approaches that may help you reach a resolution without the need for stressful and expensive court proceedings. 
View the Edward Cooke Family Law Good Divorce Guide here.
If you are interested in finding out more about how we can help you navigate separation or divorce in a family-focused way, please don't hesitate to get in touch with us.