Top tips for parents giving evidence in family court proceedings
21 April 2022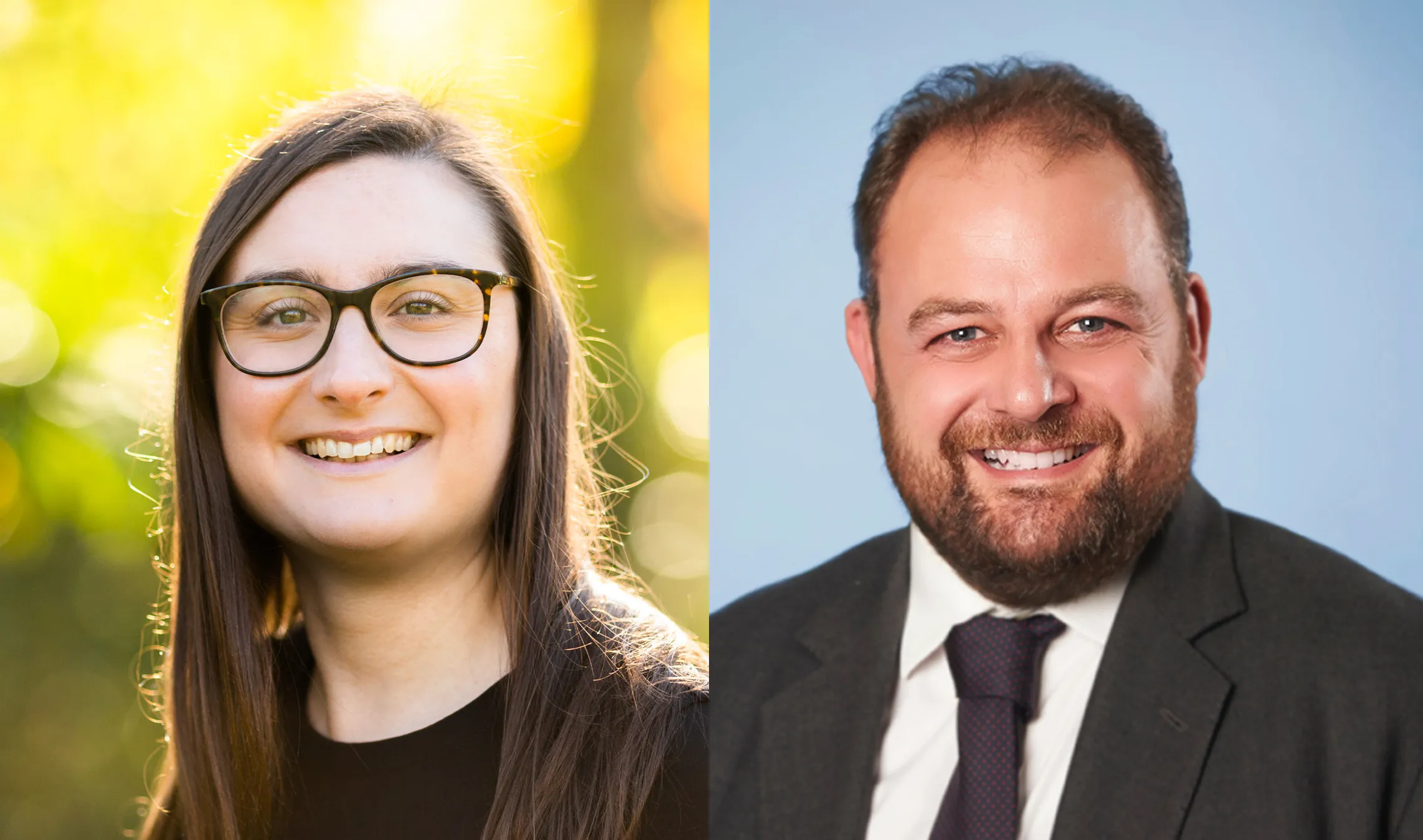 Image of Matthew Fletcher courtesy of 1GC Family Law
Lauren Guy, Director and Family Solicitor and Matthew Fletcher, a barrister and Children's Law specialist at 1GC Family Law, share their top tips for parents giving evidence in court proceedings. 
Family law court proceedings: background
Although all stages of court proceedings are stressful for parents, this is particularly true when they result in a final or finding of fact hearing.
A final hearing is when a court makes a final and legally binding determination in respect of the issues in dispute. As parents are usually expected to give oral evidence, it can feel intimidating if you don't know what to expect. 
A finding of fact hearing is where before the Court can determine what may be in a child's best interests the disputed factual matrix needs to be resolved. This is particularly relevant to disputed allegations of domestic abuse which may impact the safety of children see one of their parents. 

Lauren Guy, Director and Family Solicitor, comments "as a solicitor, I am an officer of the court and cannot coach my client on what to say in evidence. For example, I cannot rehearse questions and answers with them before they give evidence. I can, however, explain how a contested hearing operates procedurally and provide some tips so that, when they give evidence, they present themselves in their best light. Having an idea of what to expect on the day can also help manage people's natural nerves and anxiety."
Family law court proceedings: what happens on the day? 
It is usual for a witness template to be prepared for a contested hearing. This is a timetable which sets out what is going to happen and when.

The hearing usually starts with opening statements, summarising the case and how this will be illustrated by the evidence before the court. If you are representing yourself, keep your opening statement concise and factual. This is not an opportunity to give evidence or an opinion; you will have your chance to give your evidence later.

The court then moves on to hearing the evidence. It's usual for professional witnesses, such as  Children and Family Court Advisory and Support Service (Cafcass) officers or social workers, to be heard first, followed by the applicant and then the respondent. If you are giving evidence in person, rather than at a remote hearing, you are invited to sit in the witness box where you should find a bundle of the papers involved in the case - and some drinking water. You are sworn in, which means that you are asked to swear to tell the truth either by oath (religious) or affirm (non-religious).  This is very serious. If you lie whilst giving evidence, you are in contempt of court. You are also asked to confirm that the evidence in your written statements is true.

If you have a family lawyer, they may ask you some questions to clarify or update your written evidence. Then you are cross examined. This means that the other party, or their lawyer if they have one, asks you questions about your evidence.  This an opportunity for them to stress-test your evidence and it is likely for the questions to be challenging.  The judge or magistrates may then ask you some questions, if they have them, or they may save them to the end.

Once each witness has given evidence, the parties have a chance to give a closing statement.  This should simply summarise your case, with reference to how the evidence that has been heard supports your case.  As with opening statements, if you are representing yourself, keep it factual and concise.  
Family law court proceedings: What do you need to know before giving evidence?
Lauren Guy spoke to Matthew Fletcher, a barrister at 1GC Family who specialises in children law, for his top ten tips for parents giving evidence at court. Here is what Matthew had to say: 
As I always say to my clients, you can take my advice or leave it. These "rules" have been formulated over a number of years of watching people give evidence. They are suggestions, so certainly don't stress over trying to remember them all. 

The purpose of oral evidence is to help a judge make a decision, not to give an account of all the history, have a rant or score points with your ex. Whilst most of these rules are more important when the court is trying to establish facts, they are also applicable to other types, such as final hearings.

The purpose of cross examination is to put the party's case to the witness and to undermine the other party's case. The method by which lawyers seek to damage a witness's credibility is to either get them to change their story (or demonstrate examples of where they have given different accounts) or to demonstrate that the witness's account is just not believable – literally, incredible. Therefore, it is important when being cross examined to try and avoid these two scenarios.

In my view, the English courts are not brilliantly equipped at establishing the truth of what actually happened unless there is verifiable, objective, independent evidence. However, they are skilled at detecting who is least likely to be telling the truth, thereby diminishing that person's credibility and then preferring the account which the person most likely to be telling the truth is giving. This is why a Court can make findings when there are only two parties to a particular incident and there is no independent, corroborative evidence, literally: "he said, she said".

Parties often say to me, "There is no evidence of ..." What they mean is that there is no independent corroborative evidence of what happened. A person's own account is evidence on which the court can rely if it is credible.

So, with all that in mind, here we go …
Matthew Fletcher: The 10 Golden Rules of Giving Evidence (there are 15 actually!)
1.  ALWAYS TELL THE TRUTH
2.  ALWAYS TELL THE TRUTH! 
If you don't tell the truth, you are reasonably likely to be found out. The truth is what you can actually recall. There is a risk that witnesses exaggerate, embellish, or misremember. It is very important, therefore, to be as clear as possible in your own mind about what happened. Do not exaggerate and do not embellish – otherwise you are likely to get caught out. Even if you think it casts you in a bad light, tell the truth. Once your credibility with a judge is lost, it is very difficult to recover it. 
3.  LISTEN VERY CAREFULLY TO THE QUESTION THAT IS ASKED
 If you do not hear the question or you do not understand it, ask for it to be repeated or rephrased. 

4.  NEVER, EVER ANSWER A QUESTION THAT YOU HAVE NOT HEARD PROPERLY OR DO NOT UNDERSTAND
If you do, you almost certainly will give the "wrong" answer. Not so much of a problem if you think they have asked your age, instead of a name; that will be clear and won't affect your credibility. But if they are asking about a specific event, and you think they are asking about a different incident, you will not be giving accurate evidence. 
 5.  IF YOU ARE BEING ASKED ABOUT SOMETHING CONTAINED WITHIN A DOCUMENT, YOU ARE ENTITLED TO ASK TO BE TAKEN TO IT SO YOU CAN SEE IT YOURSELF
The court is likely to expect you to know your own statements without needing to be taken to every reference, but other documentation (especially as bundles become larger and cases more complex) may slip the mind or not be read at all, in which case, ask to be taken to it so you can refresh your memory.  
6.  THINK BEFORE YOU GIVE YOUR ANSWER 
It is tempting to say the first thing that comes into your head, especially under pressure. However, take a moment, think about the question, and give your answer. 
7.  ANSWER THE QUESTION DIRECTLY 

There is a tendency for a witness to believe they know the direction in which a questioner is taking them and instead of answering the question that is asked, they answer a different question that they think is coming perhaps in three to four questions' time. 

The judge wants to hear the answer to the question that is asked. If you answer a different question, you are likely to give a "wrong" answer as it will not answer the question. It will also irritate the judge. 
 8.  KEEP YOUR ANSWERS AS SHORT AS POSSIBLE
If there is one thing I have noted that witnesses in family proceedings cannot do, it is keep their answers short. The longer the answer you give, the higher the chance of you giving information to your cross examiner that they can use against you. Some of my most successful cross examinations have used the witnesses' own answers against them. If you can answer the question fully with a yes or no, just say "yes" or "no". A little exposition may be necessary, "Yes, but …" or "No, but …"; however, it's generally the shorter the better.  
9.  DO NOT GUESS

A guess is not the truth, it's a guess. Therefore, when you give your answer, only be as sure as you can be. If you cannot remember a date on which something happened, do not guess. Say you cannot remember but, if you cannot remember the date but can remember the month, season or year, give the month, season or year. A court will expect some recollection of very important matters, but don't guess.

There's one exception to this rule, which is the educated guess, which is a guess based on evidence: "I don't remember the date, but I know there were daffodils flowering, so I guess it was around February or March …"

10.  GIVE YOUR ANSWER DIRECTLY TO THE JUDGE 
It is tempting to give your answers to the lawyer. But it is the judge who is making the decision, so tilt your shoulders towards them or face them directly. Do not get into an argument or ask questions of your questioner. It will annoy the judge. It also looks like you are avoiding answering the question.
11.  SPEAK SLOWLY, CLEARLY AND LOUDLY
The judge wants to hear your evidence and they have to take a note of what you say. They cannot do that if you speak quietly or too fast or mumble. 
 12.  IF YOU MAKE A MISTAKE, ADMIT IT, CORRECT IT AND MOVE ON 
Don't try and cover a mistake by making another mistake or, worse, tell a lie. It will just lead you into knots. 
 13.  KEEP POSITIVE BODY LANGUAGE
 Body language is overrated and judges are careful not to overly rely on it but, generally, if you can:
make eye contact;
do not fidget;
keep an open body posture (no arm-folding); 
keep upright, not leaning far back in your chair;
do not seem distracted or stare off into the middle distance; and 
do not treat the Court with disdain.
These are all likely to enhance your evidence. 
 14.  ANSWER ALL THE QUESTIONS
It is the judge who decides whether a question is relevant, not the witness. The judge will say if you don't need to answer a question. Otherwise, do!
15.  TRY AND RELAX
 I accept that this is easier said than done. But, if you are following rules 1 and 2, you will have nothing to worry about!
We hope our top tips provide you with useful context to make the giving of evidence a less daunting prospect. If you have a family law matter that you need support with, please do not hesitate to contact one of our specialist family law solicitors.