Edward Cooke Family Law expands into Chichester city centre
21 January 2020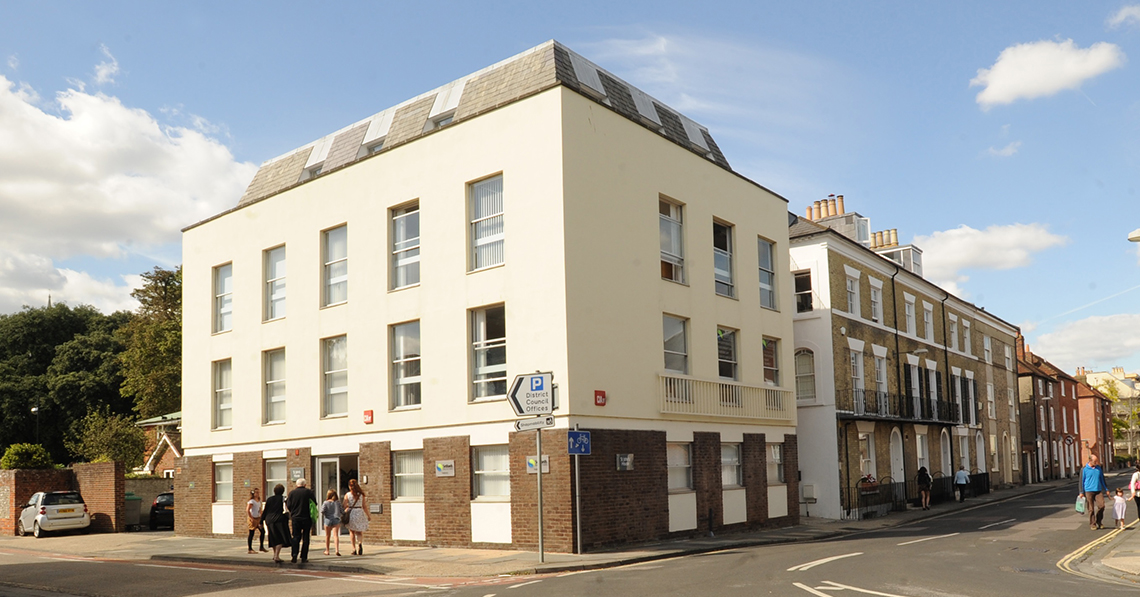 St. John's House, Chichester
We are delighted to announce we have expanded our specialist family law practice into Chichester city centre. Having established the business in June 2018, we are now able to offer appointments to clients for family law advice and family mediation at St. John's House, Chichester.
With our Head Office based in the heart of the South Downs national park, in the beautiful surroundings of Chilgrove, seven miles from Chichester, we will now offer meetings for people who want the convenience of a city centre appointment.
St. John's House is just a five-minute walk from Chichester railway and bus station.
Edward Cooke, founder of the firm explained the facility would be particularly convenient for clients travelling to Chichester by train from elsewhere on the south coast, such as Brighton, Worthing and Portsmouth or from south of Chichester by bus from Selsey, Bognor and The Witterings.
Edward said, "Our Head Office in Chilgrove is fantastic, not only due to the beautiful location but also because it is discrete, peaceful and well-equipped. We have a suite of meeting rooms there, which cater for all types of meetings and abundant free parking.
"However, we recognise there are occasions where some clients may prefer to travel for legal advice or family mediation by public transport, or they may work in the centre of Chichester and prefer to pop in after work.
"Given that a number of our team members live in Chichester, it makes perfect sense for us to take on a facility in the centre of the city in order to give clients the flexibility to see us there, if that is more convenient for them."
Clients can make an appointment to meet members of the team at St. John's House by calling 01243 769024 or by emailing info@ecfamilylaw.co.uk           
Edward continues, "This month has also seen us take on extra space at Chilgrove to cater for the additional demand we are experiencing."