Edward Cooke delighted to feature in Chambers and Partners rankings
30 November 2021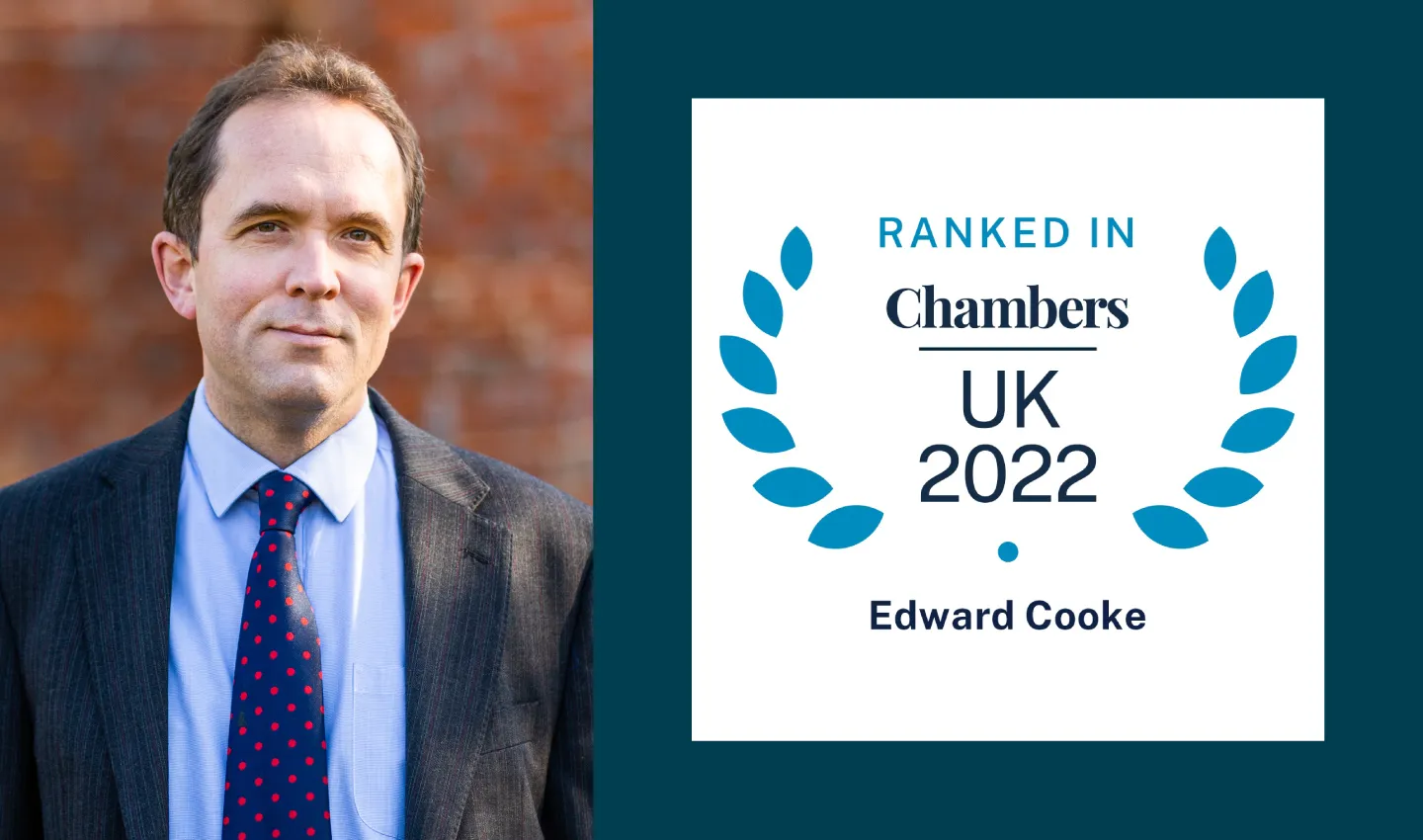 Edward Cooke is delighted to have been recognised recently as a Ranked Lawyer in Chambers and Partners 2022 directory.

Chambers and Partners - Explained
Chambers and Partners is an independent research company which identifies and ranks the most outstanding law firms and lawyers in over 200 jurisdictions throughout the world.
Chambers conducts tens of thousands of interviews a year with in-house counsel and third-party experts, such as barristers and accountants, delivering detailed insight into providers of legal services.
Through their research and listings, Chambers and Partners seek to empower organisations and individuals to make informed decisions when selecting legal services, to save time and resources, whilst reducing risk. 

Edward Cooke – Ranked Lawyer, Chambers and Partners
As a ranked lawyer within family and matrimonial, Chambers and Partners provide the following feedback about Edward Cooke in their listing: 
Edward Cooke is recognised for his work with complex and high-value family law cases. He is a mediator with experience in financial dispute resolution and collaborative law processes.
"He really reassures people around him and makes them feel they are always being listened to." 
 "Edward Cooke is able to cut through the accusations and see the bigger picture."
 
Edward commented on the news:
"Following on from the news that we have been listed in The Legal 500, both as a firm and individually for Lauren Guy and myself, I was delighted to learn that I have also been recognised by Chambers and Partners.
It is a real source of pride for us to be included in the top two legal directories in the country. We are delighted that our approach and impact as a firm, and as individual lawyers, is being recognised in this way."


For more information visit the Chambers and Partners listing for Edward Cooke and read our blog about our Legal 500 ranking.
You can also see Chichester Observer's coverage of the news on our press page and on their website.