Edward Cooke Family Law celebrates new ranking in Legal 500 for Family Law
14 October 2021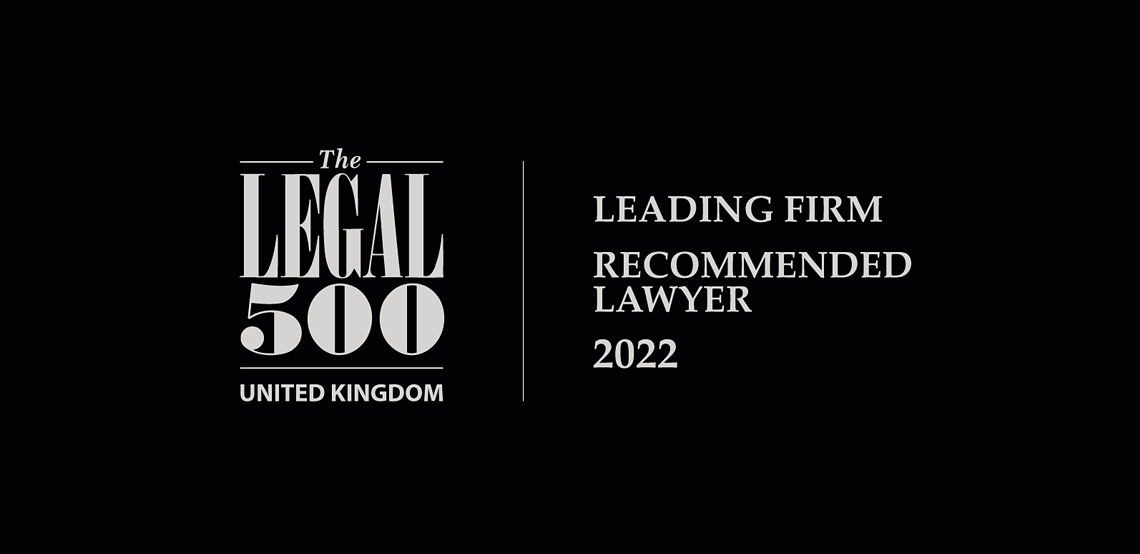 Edward Cooke Family Law is delighted to have been ranked in The Legal 500, both as a Leading Firm for Family Law in Kent, Surrey and Sussex and, for managing director Edward Cooke and director Lauren Guy, as Recommended Lawyers.


The Legal 500 - Explained
For over 33 years, The Legal 500 has independently reviewed and analysed the capabilities of law firms across the world to compile the highly respected Legal 500 rankings, which enable clients to consider independent verification and validation of firms they may be considering, in order to make informed decisions about their strengths, capabilities and specialisms.
The list is compiled by a team of researchers who have unrivalled experience in the legal market, drawing on a variety of inputs, including client feedback and interviews with leading private practice lawyers, assessing firms against a series of criteria. 

The Legal 500 – Our Profile
It is a real source of pride to be included in The Legal 500 just over three years since our launch in 2018.
As part of the process, The Legal 500 write a summary of the firm, which is included in full below but can also be seen on The Legal 500 website:
Established in 2018, Edward Cooke Family Law has since taken on four family law practitioners. The team specialises in financial remedy for high-net-worth clients and children work, with a focus on mediation, hybrid mediation, and out-of-court dispute resolution. Its clients are primarily regionally and London-based, with the team also handling some international work. Edward Cooke has particular expertise in handing high-net-worth assets. Lauren Guy heads the new Brighton office which opened in January 2021, and has experience in divorce and financial relief.
Practice head(s): Edward Cooke
Other key lawyers: Lauren Guy 

The Legal 500 - Testimonials
As part of The Legal 500 review, we are delighted to receive these testimonials about the firm:
'Edward Cooke has become a name associated with excellence in a very short period of time since its founding. There is a dedication to the client and a professionalism with the service offered that is unmatched in the area.'
'Strong team in this family boutique firm that goes from strength to strength under the calm and capable Edward Cooke.'
'Client and solution focused – go about their business to achieve workable solutions.'

The Legal 500 - Our Reflections
Edward Cooke said:
"We are very proud of the reputation we have built in the three years since opening our doors in 2018 and are delighted this has been recognised by The Legal 500. It's heart-warming to read the testimonials and the profile summary compiled by The Legal 500 and to know our approach and vision, and the impact we have on clients, is recognised. Congratulations to my fellow director Lauren Guy for also being named as a Recommended Lawyer."
Earlier this year, we reflected on the ethos and innovative approach which has underpinned our successes for clients and our growth over three years, so we are delighted to see much of this acknowledged in our The Legal 500 ranking. Please read our blog 'What sets us apart as a specialist divorce and family law firm' for more information.