How to make the most of your first meeting with your family lawyer
17 May 2022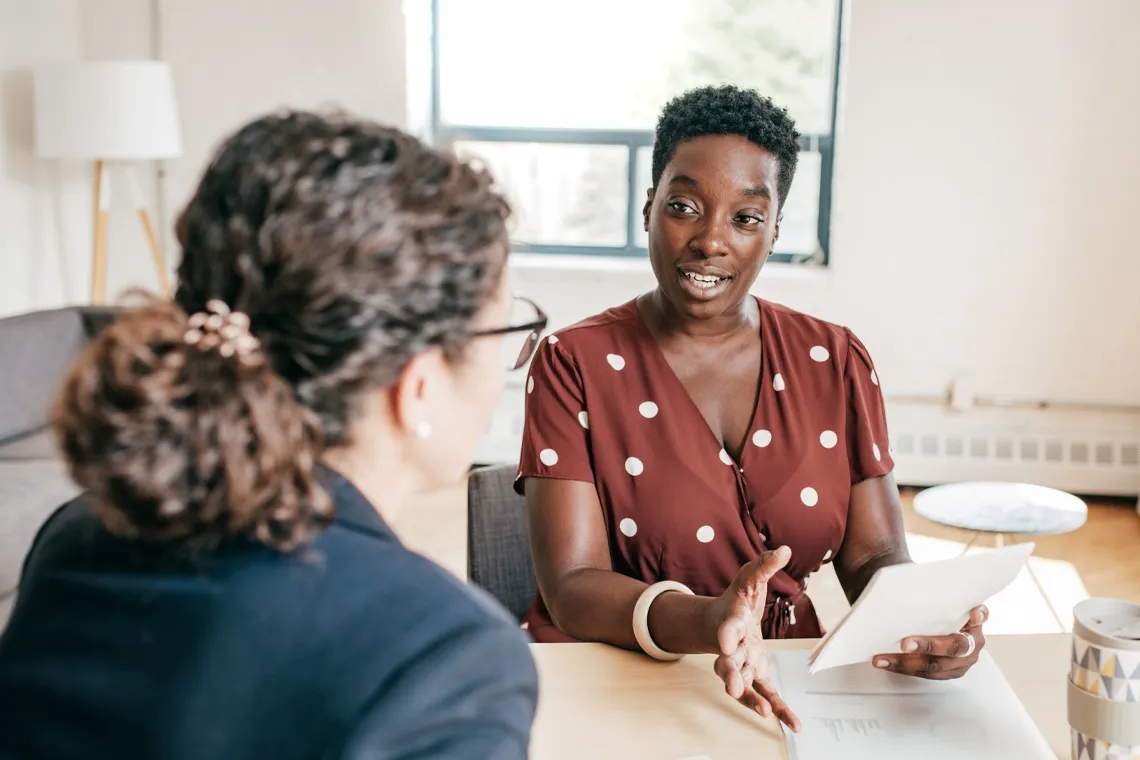 Director and Family Solicitor Lauren Guy provides clear advice on how to prepare for and get the most out of your first meeting with a family lawyer.
Find the right family lawyer for you
A good starting point is to find a family lawyer who is a member of Resolution, the national organisation of family law professionals who are committed to promoting a constructive approach to family law issues that considers the needs of the whole family.  
It can also be important to find a family lawyer who is the right fit for you - someone that you feel comfortable talking to about what will no doubt be personal and emotive issues. Your family lawyer may not always tell you what you want to hear, as their job is to give you honest advice, but you are best off finding someone who you feel able to speak candidly with and have trust in.   
Preparation is key to a successful meeting
At Edward Cooke Family Law we use Engage, which is an online tool that we use to gather background information about you, your family, your finances and the reason you have sought advice from a family lawyer. We read this information before we meet, which means we don't need to take up your meeting time asking basic questions. Instead, we can get straight on with discussing your situation, how you feel about this and your options moving forward. Managing information in this way gives our clients an effective and structured tool to compile and reflect on the information ahead of the meeting, and saves you both time and money. 
It may be that there are documents which are key to the issues you wish to discuss, which would be helpful for your family lawyer to look at in advance. In particular, if you are seeking advice when court proceedings have already started, your family lawyer may ask to see key documents, such as the most recent order, in advance of your meeting.  
It can sometimes be helpful to prepare a chronology of key dates before your meeting so that you can order your thoughts ahead of time and have any useful dates to hand during the meeting.  
Have a think about your priorities before the meeting, as your family lawyer will want to understand what is important to you - and why.  For example, your priority might be to establish a clear routine for your children to spend time with you or to remain in the family home if the financial situation allows for it. 
If there are any specific questions that you hope to obtain answers to, perhaps make a list before the meeting so that you can run through it at the end and make sure that everything has been covered. 
Consider having someone with you for support 
It is normal to feel overwhelmed the first time you meet with a family lawyer. Most of our clients have never had to navigate separation or divorce before and there are often lots of decisions to be made. 
Some clients feel more comfortable bringing a friend or family member with them for support. You will be receiving lots of information and advice, so having a third person there to make notes can be really helpful. Most family lawyers are happy to confirm their advice in writing after the meeting, but there is usually an additional charge for this. 
It is also worthwhile to consider setting up some professional support to help you through the separation. It is normal to experience high and/or difficult emotions when separating, so having a healthy outlet with a therapeutic professional, such as a counsellor, psychotherapist or family consultant, will help you process these. Your family lawyer should be able to put you in touch with a suitable therapeutic professional.  You can read more advice on dealing with stress during divorce or separation here.
Step away from the computer
It is often tempting to turn to Google for information when you feel overwhelmed and there are certainly some useful websites out there with information about divorce or separation (and some can be found here). However, there is also a lot of misinformation online, which can be dangerous. Furthermore, every family law case is different and turns on its specific facts; applying the law to your specific situation requires skill and experience.  
Remember that you have chosen to meet with a family lawyer because they have the expertise you need to help you navigate your situation and understand how the law applies to you and your family.  
Don't rush
Make sure you book your meeting at a convenient time: a time when you don't need to rush off and when you have space to consider and process the advice. This is true regardless of whether your meeting is face to face or by video conference.  Our initial meetings usually last around one hour, but they can be longer when necessary.  
Don't be worried about asking questions
If there is anything you don't understand, anything that is worrying you or anything that hasn't been covered by your family lawyer, please just ask.  Family law is complex and finely balanced so, whilst we may not be able to predict, for example, your final settlement after just one meeting, we do want you to feel that you understand your options and next steps.  
Approach your meeting with an open mind
There is rarely ever only one answer or approach to a family law issue and your family lawyer will want to explore different ways of approaching your case to find one that works for you and your family.  
What to do after your first meeting
Unless there is a pressing issue that needs to be dealt with urgently, take some time to process the information you received in your initial meeting and think about your various options. Whilst you may feel an urge to rush ahead and a desire to get things 'over with' as soon as possible, remember that the decisions you make over the coming months will have a long-reaching impact on your life and your family's future. 
Your family lawyer should provide you with a cost estimate at the end of your initial meeting or shortly afterwards, which may have some influence on how you choose to proceed.  
If you need further advice or information, please do not hesitate to contact one of our specialist family law solicitors.