Edward Cooke Family Law opens new Brighton office
04 January 2021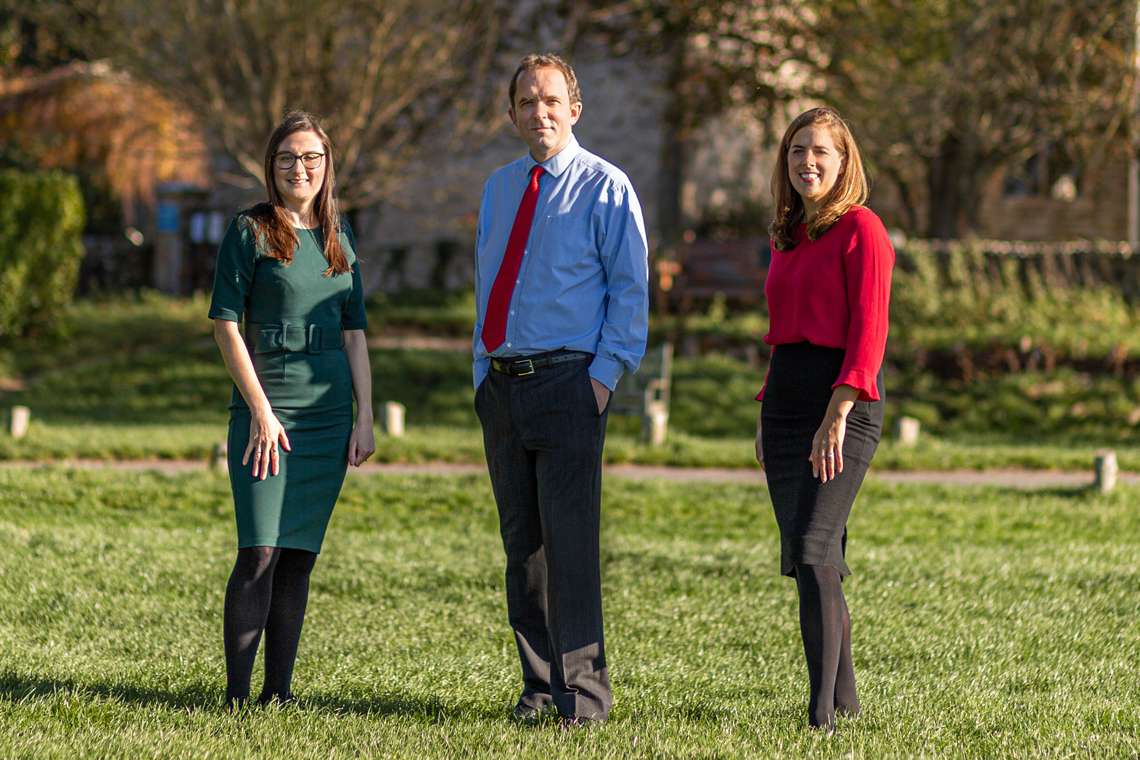 Lauren Guy, Edward Cooke and Michelle Lewis, Edward Cooke Family Law
Edward Cooke Family Law are pleased to announce the expansion of their firm as they mark the start of the new year by opening an office in Brighton on 4 January 2021.
The office is led by director Lauren Guy, a family lawyer and accredited specialist with Resolution, the nationwide organisation of nearly 7,000 family law professionals.
The firm was founded in 2018 by Edward Cooke, a national committee member with Resolution and chair of Resolution's  Training and Learning Committee, and has grown fast to become one of the leading providers of family law services on the South Coast. The firm's head office is just outside Chichester, in the heart of the South Downs National park.
Constructive resolution of family law issues arising upon divorce and separation
The firm specialises in the constructive resolution of family law issues arising upon divorce and separation including arrangements for children and financial settlements. The team also assists clients with advice on cohabitation issues, pre-nuptial agreements and domestic abuse.
Whilst Lauren and her fellow directors Edward Cooke and Michelle Lewis (pictured) are all collaborative lawyers, a process that involves lawyers and other professionals assisting clients in resolving issues without recourse to the court, the team also handles the full range of family court applications. Edward and Michelle are also Resolution trained mediators, so the firm offers the full range of options to couples going through divorce and separation.
Specialism in surrogacy law and modern families
Lauren has a particular specialism in surrogacy law and issues surrounding modern families. She assists clients with advice on surrogacy, donor conception and fertility law issues and is one of a small number of family lawyers in the country with particular expertise in this area.
Lawyers in the firm also have particular expertise in helping LGBT families, having appeared in a number of reported cases in this area and in helping with all forms of modern family structures.
New office, new director
Edward Cooke, Managing Director of the firm said:
"We are thrilled to be opening an office in Brighton. We are passionate about helping all families resolve issues in a constructive, modern way. Whilst of course there are situations when clients need us to represent them in the family court , in our experience most people prefer to reach civilised, dignified solutions when it comes to separation and divorce.
"We are able to offer clients a bespoke, highly specialist approach to help people, whatever difficulties they may be facing. We help all types of families and offer the full range of services to help them find child centred solutions to their problems.
" For example, in mediation we are able to meet with children to ascertain their wishes and feelings when their parents separate, and we work closely with other expert family law professionals including family therapists, counsellors and financial advisors, to ensure that our clients have all the support that they need"
Edward said that whilst he and Michelle work primarily from the firm's Chichester office, all three directors have roots in Brighton:
"Whilst Lauren lives and works in Brighton, and will be leading the Brighton office, both Michelle and I also have our roots here. I was at school close to Brighton and spent my teenage years living up the road in Worthing. Michelle also grew up here, and went to Sussex University, so we all know and love the city. We are very proud to be opening up an office here."
Visiting the new office
The new Edward Cooke Family Law Brighton office is at The Dock Hub, Wilbury Villas, Hove, East Sussex BN3 6AH. Telephone: 01273 658012
The Dock Hub is centrally located in a residential area in Hove; a ten minute walk from Hove Station and twenty minutes from Brighton Station. There is plenty of on-street pay and display parking available in the immediate area.